Papercraft has received some attention in the media, from magazine articles to being featured on
G4TV's Blog Watch
. You can view the video below.
There have been quite a few articles about papercraft in gaming magazines:
The following article appeared in issue 1 of the N•Revolution magazine, focusing mainly on the Young Link model by Ninjatoes: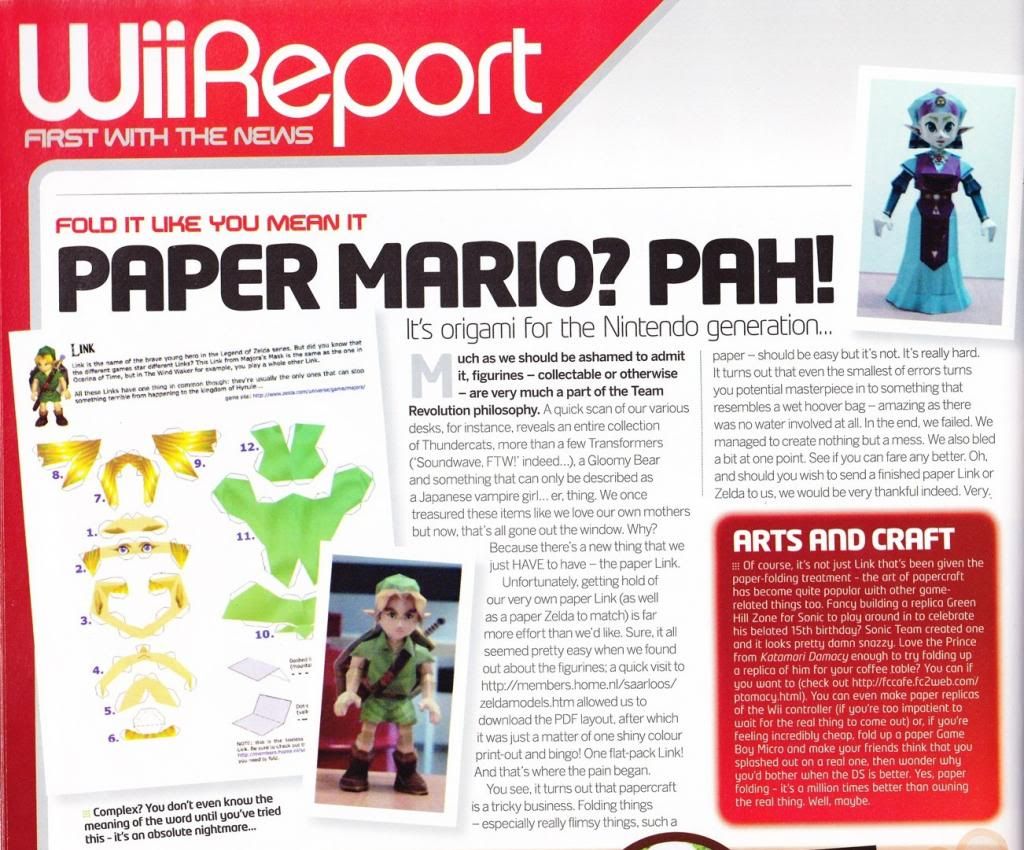 The following papercraft articles also appeared in Nintendo Power:
You can also head over to the Paperpokes blog for articles that have been published about their models.